I recently ran into a strange issue where I noticed TDS wanted to sync a lot of item versions that didn't exist. It took me a while before I nailed what was actually causing this. In the example below, the "Home" item only have a "en" language version. There is no version on the other languages. Still, TDS wants to serialize many more languages.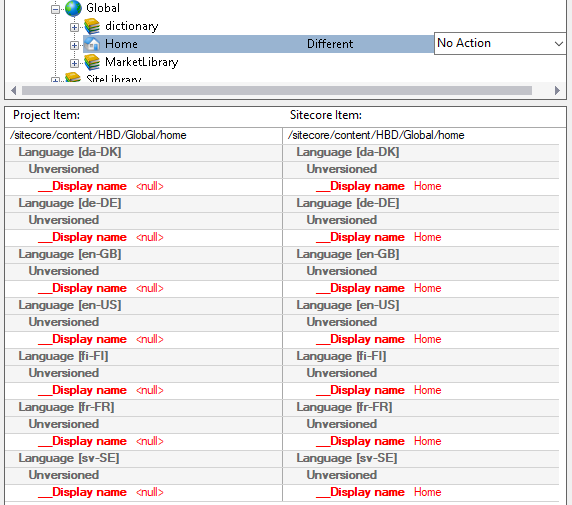 If I serialize this item into disk, it indeed adds all these versions as well.
Note: This is not a problem with TDS itself. It's a consequence of a faulty database.
Continue reading