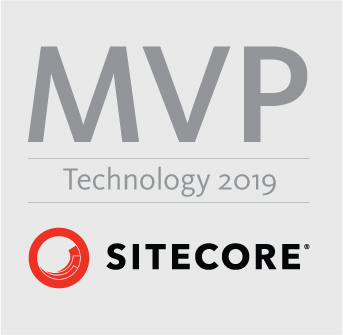 Thank you Sitecore for awarding me "Most Valuable Professional" (MVP) again! Seven years in row!
The Sitecore MVP Award celebrates the most active Sitecore community members from around the world who provide valuable online and offline expertise that enriches the community and makes a difference
My contribution to Sitecore and the community over the last year have, besides the nine posts on this blog, have been mostly focused on improving the product by having a dialog with various Sitecore staff. During 2018 I filed over 50 confirmed bugs, mostly related to Sitecore Publish Service and Content Search and a handful of accepted product enhancements.