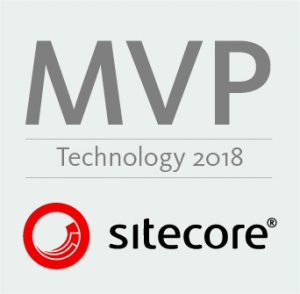 Thank you Sitecore for awarding me "Technology Most Valuable Professional" (MVP) again! Six years in a row!
The Sitecore MVP Award celebrates the most active Sitcore community members from around the world who provide valuable online and offline expertise that enriches the community experience and makes a difference.
My contribution to Sitecore and the community over the last year have, besides this blog, have been a continuous dialog with Sitecore staff on how to improve the product and I've filed around thirty confirmed bugs. I've also held a few talks on Sitecore User Group Gothenburg (SUGGOT) and a few modules are shared on GitHub.