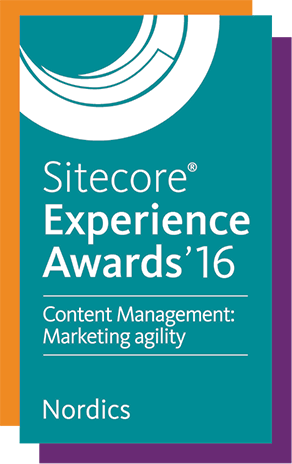 Sitecore have awarded Volvo Construction Equipment, with partner Stendahls, winner of the Sitecore Experience Award 2016, Marketing Agility category. The Marketing Agility award recognizes marketing teams that have made significant, measurable gains in productivity and marketing ROI through the Sitecore platform. This year's winners outlined clear before and after scenarios for team output and content publishing times as well as any associated organizational or team advantages, as a result of time/resource savings.
I've spent most of my working time during 2015 and 2016 on this huge project, where we built the whole marketing platform and rolled out 123 market and dealer websites, representing Volvo's business in more than 140 countries on 30+ languages. The solution contains about 370k items and is managed by more than 150 editors worldwide, all in the same Sitecore solution.
A lot of my time went into creating a streamlined development process, build and maintain a fast and stable hosting platform and build a very efficient authoring environment. Many of my blog posts during the last year have sprung out of this project.