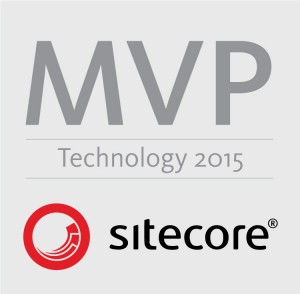 Thank you Sitecore for awarding me "Technology Most Valuable Professional (MVP)" again! Third year in a row. This year 141 people worldwide are named MVP this year. There are more than 26,000 developers in Sitecore's global network.
Now it it's ninth year, Sitecore's MVP program recognizes individual technology and digital strategy advocates who share their Sitecore passion and expertise to offer positive customer experiences that drive business results. The Sitecore Technology MVP Award recognizes the most active Sitecore experts from around the world who participate in online and offline communities to share their knowledge with other Sitecore partners and customers.
"We are grateful for the leadership, expertise and ongoing contributions that Mikael Högberg has made to the Sitecore community," said Lars Fløe Nielsen, Co-Founder and senior vice president, technical marketing, Sitecore. "Mikael Högberg has demonstrated mastery of our technology and exemplifies the spirit of Sitecore."
Again, thank you Sitecore!